Talk Shows
From lex-wiki
LexMedia 2013 Talk Shows
E.O. Wilson
Video (Mar 17; 57 min.)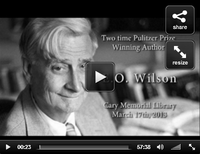 The celebrated sociobiologist, author and Lexington resident E. O. Wilson talks about his life and his his work. Some of the topics he discussed are:
E. O. Wilson's most recent book is called Letters to a young scientist, ISBN 978-0871403773.
Jay Kaufman's Open House: Citizens United Decision
Video (Jan 17; 84 min.)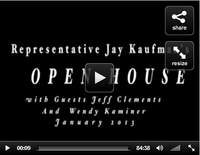 With guests Jeff Clements and Wendy Kaminer.
Jeff Clements is a co-founder of Free Speech for People, and an advocate for a Constitutional amendment that plans to overturn Citizens United, to "take back our government and Bill of Rights for people"[2].
He is a co-author, with Bill Moyers, of Corporations Are Not People: Why They Have More Rights Than You Do and What You Can Do About It, ISBN 978-1609941055.
Jeff Clements lives and works in Concord, Massachusetts.
She was a member of the board of the American Civil Liberties Union of Massachusetts from the early 1990s until June 2009. She was a national board member of the American Civil Liberties Union from 1999 until her term expired in June 2006. In 2003, during her tenure on the national board, she became a strong critic of the ACLU leadership and was centrally involved in a series of controversies that culminated in a highly publicized effort to prohibit board members from criticizing the ACLU[3][4][5].
Kaminer is an author of Worst Instincts: Cowardice, Conformity, and the ACLU (2010), ISBN 978-0807044360, and of several other books and newspaper articles.
She writes for the Atlantic Magazine. She is a former contributor to the Huffington Post and a former senior correspondent for The American Prospect.
News:
League of Women Voters: The Carbon Tax
Video (Dec 6, 2013; 70 min.)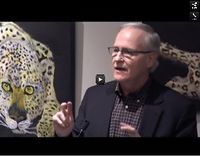 Will Massachusetts be the first state to have a carbon tax? What is a carbon tax? Is it an effective tool to reduce carbon emissions? What are the prospects for adoption in Massachusetts?
Forum guests are Gilbert Metcalf, Chris Knittel and State Sen. Mike Barrett. Moderator: Jeanne Krieger.
Gilbert Metcalf is Professor of Economics at Tufts University and Research Associate at the National Bureau of Economic Research and MIT's Joint Program on the Science and Policy of Global Change.
Christopher Knittel is Professor of Energy and of Applied Economics at Sloan School of Management, MIT.
Senator Barrett represents Lexington, Concord and a number of other surrounding towns. He is co-author of a bill to create a carbon tax which is now working its way through the state legislature.
Jeanne Krieger is former Lexington Selectwoman.
Notes